19. September 2022: Update and patch note
First, thank you to everyone who answered our user survey; your help is appreciated!
The two most significant software milestones for Diri AS thus far in 2022 have been the implementation of role-based access control and the launching of our webshop at the end of August. Since then, we have continuously been improving the onboarding process, subscription handling, and self-service automation.
T
he following changes have been launched:
Webshop and subscription automation

On the 29th of May we launched our webshop which automates a large part of the subscription handling in Diri. You can now visit our webpage, read about the subscriptions, and choose your preferred plan to get started. This is now a fully automated process and you can now try Diri free for 30-days without having to talk to a sales person.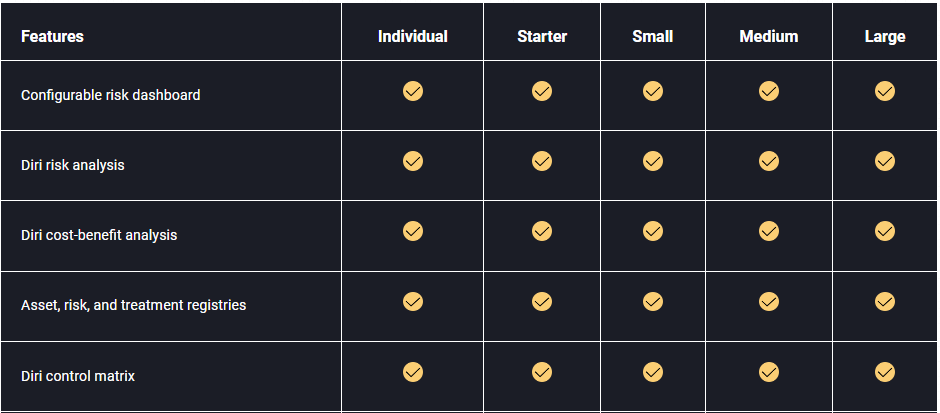 You can choose either a monthly or annual subscription. Upgrade, add-ons, downgrades, and cancellations are now done exclusively in the webshop.
Edit your organisation tree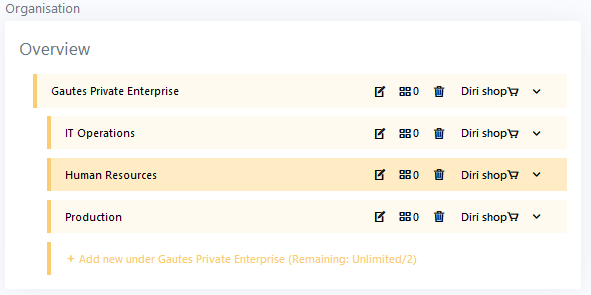 The organisational tree

You can now edit your organisational trees in Diri. Access the organisation through the main menu, select the branch you wish to move and click the edit button. You will now have the option to "Change organisation parent" inside the edit meny. Select where you wish to move the selected organisation. This action will everything belonging to this branch to the new location, including all users, risk assessments, surveys, tasks, etc.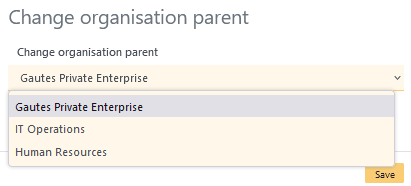 Moving an organisational unit to a different parent

Minor changes

Moving forward

Based on our project plans with the Norwegian Research Council and the answers to the Diri User Survey, our two short-term software development projects are to improve the GUI and to develop an integrated compliance module.
The purpose of the GUI project will be to improve the navigation in the app, standardise button design and placement, make existing functionality visible, and make Diri more usable in general. A part of this development will seek to enhance the collaborative aspect of Diri.
We will also be working to create a compliance module that is integrated with the core risk management functionality. This project will increase the applicability of the software.
Furthermore, we have also submitted a new application to the Norwegian Research Council's innovation fund, where we ask for support in developing "Smart Diri". We are planning to apply machine learning methods and AI to develop decision support for our users and as an aid in making cyber risk easy. Keeping our fingers crossed!