7. April 2022 Patch notes
We introduced a minor software update on the 7. of April. The patch includes report printout improvement (fixing problem https://hjelp.diri.no/portal/en/community/topic/report-printout-improvement) together with minor bug fixes and improvements. We have also added in-application links to our user forum
and help desk to increase accessibility. (Remeber to restart the application by holding down Ctrl-Shift-r for the changes to take effect)
Improved "Summary of Risk Assessment for print"

This functionality is located at the bottom in the risk assessment dashboard and creates printable version of the risk assessment for reporting. The print includes data from the registration, asset evaluation, risk assessment, and treatment plan. Previously, it was not possible to print descriptions written in larger free-text fields. The new version includes:

Ability to choose more freely on what to include in the printout.

Showing additional descriptions are now optional everywhere possible.

Treatment cards are now more comprehensive, including descriptions, class, type, and documentation reference.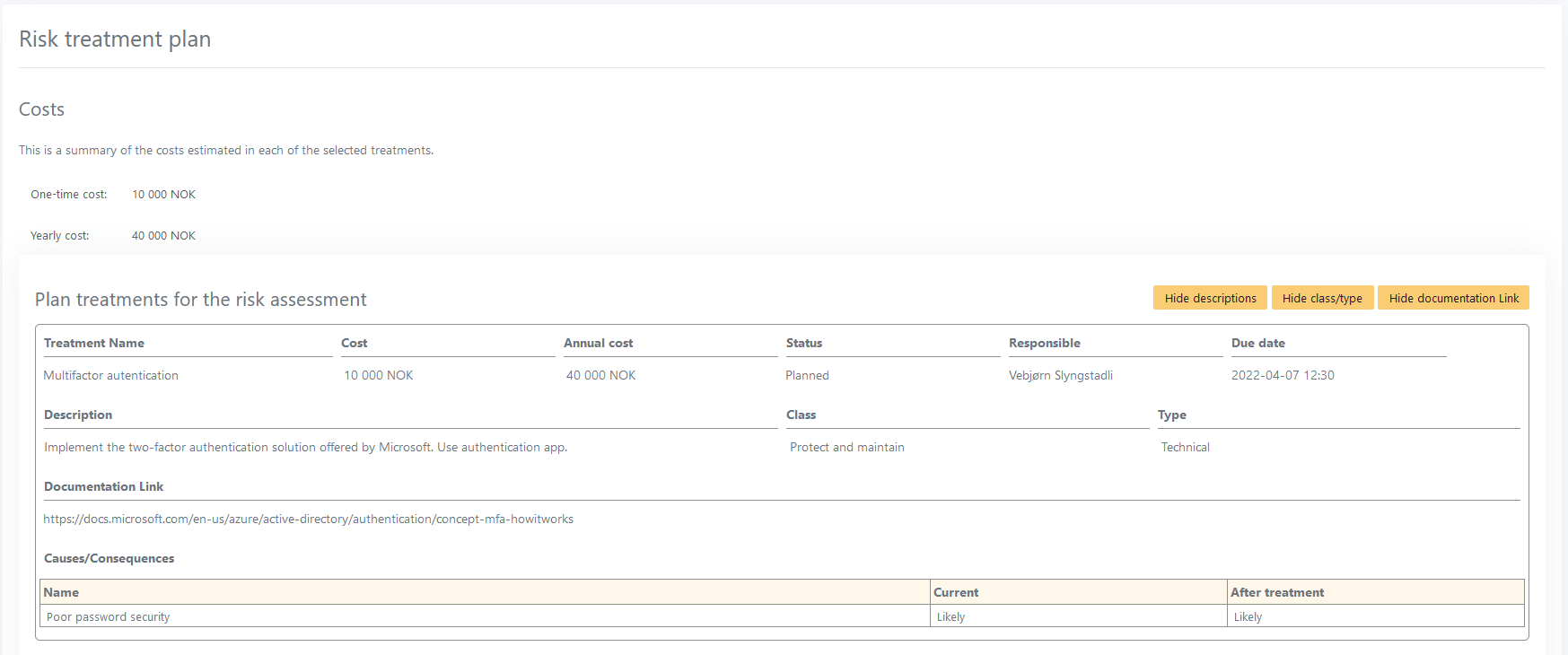 Each item in the printout containing additional descriptions now has a "Hide/Show description"-feature as illustrated above.

The buttons for hiding and showing descriptions are illustrated in the above figure and can be found on asset, risk assessment, and treatment plan.

Minor bugfixes and improvements

Added a "Community & Help"-button to the main menu and a link in the Diri helper. This link takes you to our forum.

Fixed translations and bugs in dymaic translation:


Show correct translation for systems of type "other" in SystemsList-card

Category for cause in cause list in bowtie to show dynamic language

English translation for operational status in risk assessments


SystemsList card shows name for owner person and not ID reference

A treatment card no longer shows warning for multiple connected risk assessments if only one risk assessment is connected

Tasks dashboard: Moved "Closed tasks" to the right column.