This post describes our latest bug fixes, but read on to learn about our new upcoming webshop and our development priorities for autumn. This is also your chance to influence our direction and priorities;
take our user survey
!
We introduced a minor patch in the Diri application on the first of July, primarily with bug fixes.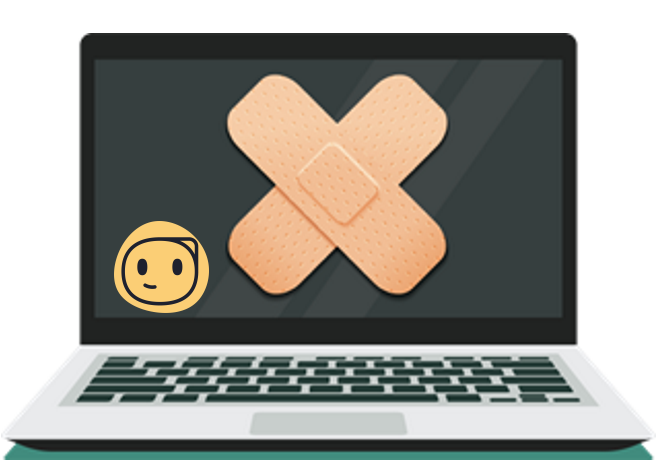 Bug fixes



Both dynamic and static language settings are now correct when logging in and no longer need a refresh to display correctly.

Removing a treatment from step 3 Risk assessment also removes it from steps 4 - Treatment plan and 5 - Complete and confirm.

Side note: We will work on improving these steps' consistency and integrity moving forward.

Updating and saving treatment in the treatment plan will update the treatment plan correspondingly.

The button to save a new action is turned off until storage is complete. Application lag during treatment saving could lead to the save button being clicked multiple times and creating multiple copies of the treatment; this is now fixed.

The low granularity issue in the risk matrix leads to multiple risks in close proximity being shown when clicking one bubble. The risk matrix shows the correct details after the user clicks on a point.

New Diri webshop coming soon!

Our current development efforts are being put into building our webshop with click-and-buy. The new webshop will make it easier to start using Diri, either through a demo or direct purchase. The shop will include pre-defined packages and price plans that you can choose from to best suit your organisation's needs: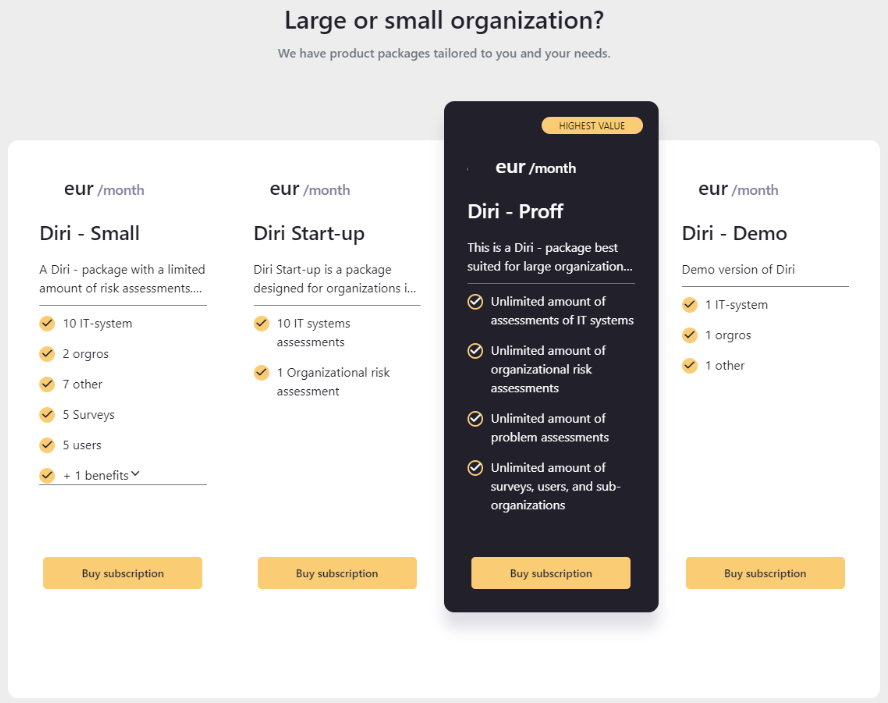 Illustration of the upcoming Diri webshop. Content and prices are for illustration purposes only

We are aiming to launch our webshop in the beginning of august! Stay tuned!

Development moving forward - Give us your feedback!



After launching the webshop, we plan to improve the application's usability and quality. We are also planning to take Diri toward becoming a full-fledged collaboration tool. Here are some of our plans:
Archiving for all our objects, including risk assessments, surveys, and treatments.

Archiving of signed risk assessment to secure the audit trail.

Removal of archived risk assessments from the aggregated risk picture

Maybe: restoration of older risk assessment.

For sharing and collaboration

Improving the logging in general and introducing logs per object to trace changes. (History per object)

Introduce easy share-functionality to enable easy collaboration.

Chat per object.

Usability and GUI:

Standardize button placement.

Make existing functionality more visible.

Notification bar inside the tool that is connected to reminder emails being sent from the application.

Maybe a new top menu.

Improve user management
Do you disagree with the direction, or do you have other feedback? Take our survey; we look forward to hearing your thoughts!

We wish you a cyber secure summer!

Best regards,

The Diri team