Hi all!

Lately, we have been putting in a lot of effort on filling the application with content and building the necessary guidelines to succeed with cyber risk managment. We are currently both building and publishing material for our customers.

Information about the 30-day free trial

All the new subscriptions come with a 30-day free trial period and
y
ou must register invoicing information to activate your free trial. However,
Diri AS will not send an invoice or collect any payments if the subscription is cancelled before the 30-day trial period has ended.
The webshop is integrated with
Stripe.com
payment services to manage invoicing and card payments.
Please note that the "Sign in with Microsoft"-option in the onboarding requires that your organization allows for external entities to connect your tenant. Use the regular sign-up option to create an account and
add the tennant ID later.
Growing risk assessment library

We are happy to announce that our library of risk assessment templates is growing steadily. Everything published by us in the application is marked "Diri templates". The most of our templates are still in Norwegian to match the majority of our current customer base, but keep on the lookout for new additions in the
"Public"
list under the risk assessments as translations will be added shortly!
Copy these templates
to your own organization to get a flying start on your risk managent. We just added a public risk assessment of the Diri application in English which outlines the assets, risks, and controls that you can use as a template.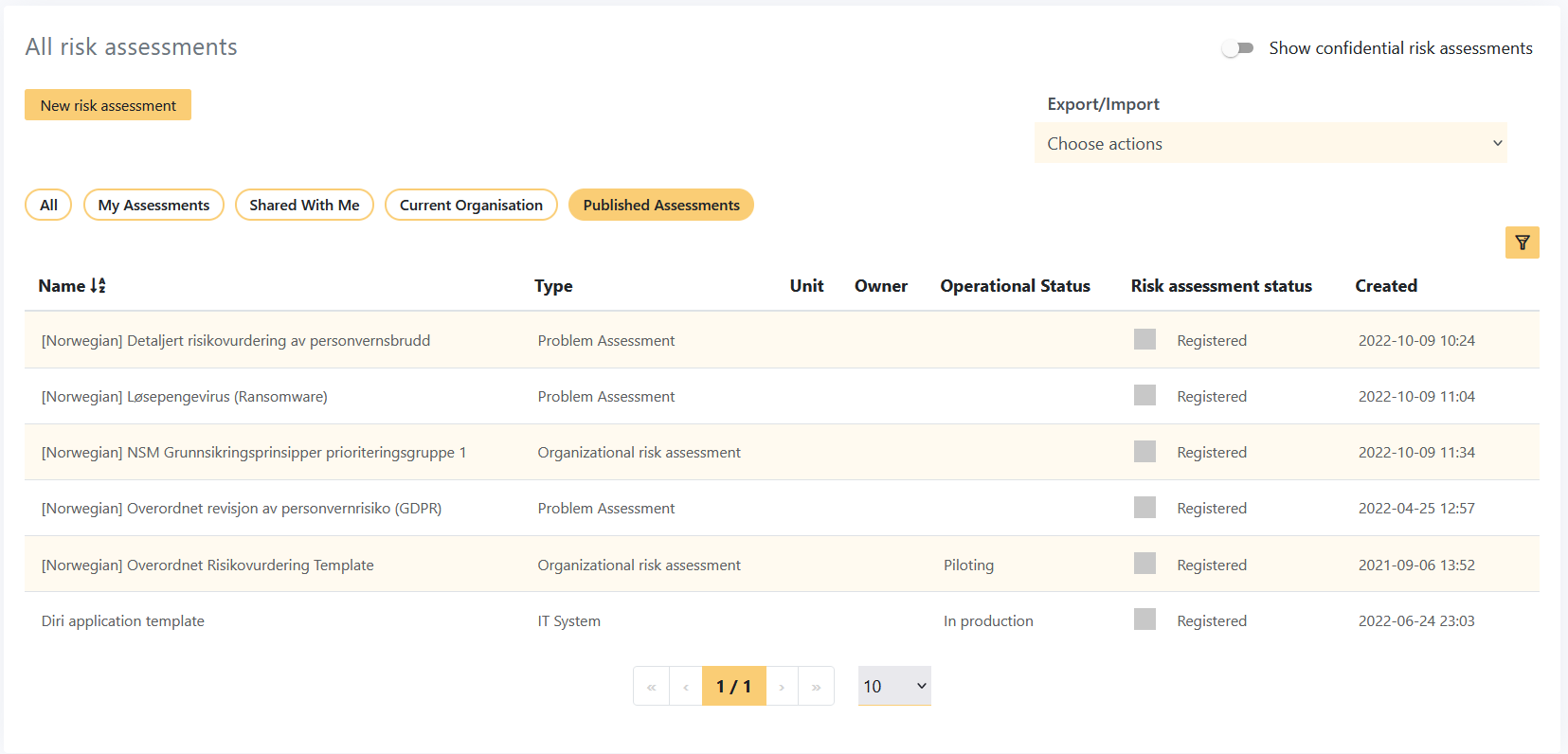 The "Public" risk assessment templates available in the Diri application (15.12.2022)

Some of these templates are quite comprehensive containing many risks and control recommendations; The Diri application template contains 15 risks and 23 controls alone. Copy the template and adapt it to your own cloud application and risk environment.



Screenshots from the Diri application risk assessment

Policy and guideline templates


We are currently building templates on policies, guidelines, and other support documents to help ease your way into risk management and get your started with Diri. We have published:

- A threat assessment template to help you assess your risk picture and determine the likelihood of a cause occurring.

- A Risk assessment guideline template to be used in your management system

- Data classification guideline template to help with the asset evaluation

- Probability and consequence levels for the risk assessment.

And more to come, both Norwegian and English version are available for most topics. You can find the templates by registering a user on our helpdesk and accessing the "Templates and tools"-section.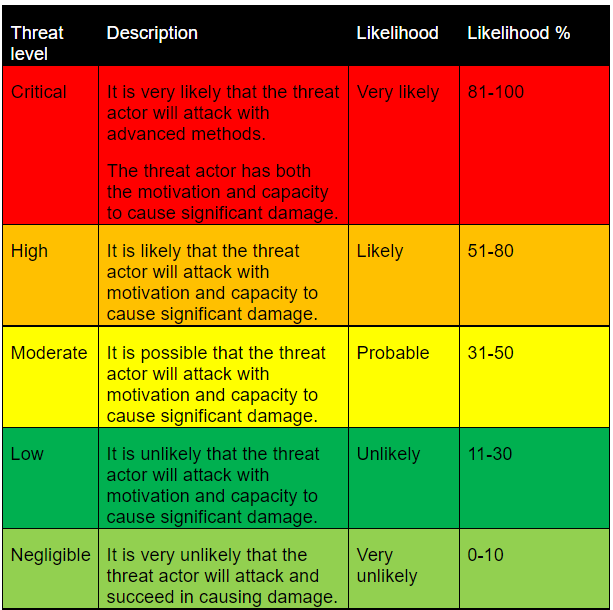 Threat levels based on DNB's open threat assessment 2022

Merry christmas and happy new year to all!